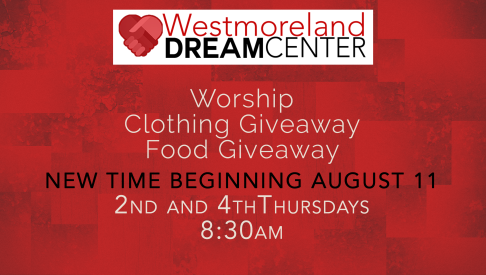 The Westmoreland Dream Center is located at 3012 Thompson Lane in the Old Elementary School.
FOOD GIVEAWAY
Each 2nd and 4th Thursday, food boxes are given away at the Dream Center. Registration begins at 8:00am.
CLOTHING CLOSET
The Dream Center clothing closet provides clothing for all ages and is open
WORSHIP SERVICE
The Dream Center Worship Service happens every 2nd and 4th Thursday of the month at 8:30am. Join us for a time of praise and worship and the Word.